Everything you need to learn about S7-1200 PLC
If you are looking for a Siemens PLC Course where you want to learn how to program the PLC, HMI, and SCADA from scratch, this course would be the best start for you. In this bundled course you will learn the following:
Introduction to PLC hardware S7-1200 and understanding various elements of S7-1200

How to wire the S7-1200 PLC with sensors and actuators

How to communicate with S7-1200 PLC via TIA Portal

How to write PLC program in Ladder, FBD, and SCL using TIA Portal
Understanding Bit Logic Operations in TIA- AND, OR, XOR, Timer and Counter comparator, arithmetic, and move operation, Program control instructions, PLC tags, structure, databases, and UDT
Understanding P and PI control algorithms with industrial application
How to structure the PLC program to make editing easy
How to interface IFM IO-Link devices like Analog sensors with PLC
How to control IO-Link actuator like SmartLight using S7-1200
How to communicate two S7-1200 PLCs to exchange data
How to read high-speed input from encoder in S7-1200 using High speed counters
Reading device status in TIA portal over PROFINET
Analog Scaling in Siemens PLC
Understanding MODBUS communication between two S7-1200 PLCs
How to set up Web-server in S7-1200 and display PLC data
How to link KTP 400 HMI to S7-1200 PLC
How to make HMI screens in KTP 400 using visual elements
How to make an animation of a process in HMI via scripts
How to set up discrete and Analog alarms in HMI
How to use HMI Scripts (VB)
How to make user authorization in HMI using RFID Tags
How to link S7-1200 PLC with Ignition SCADA
How to monitor PLC data in Ignition SCADA
How to write data from Ignition data to S7-1200 PLC
How to interface MySQL with Ignition SCADA
How to store PLC data in MySQL using Ignition
How to make the analytical screen on SCADA screen using PLC data
All the above lessons are divided into three courses to make the flow of learning easy and abstract. This is an amazing wonderful opportunity to grab all three amazing courses at a reduced price which sums up your PLC journey under one platform.
Including 1 on 1 LIVE Session with Instructor:
Learning is best when you have instructor support. Although you will get lifetime community support in our private community. Along with this bundle, you have an opportunity to add 60 minutes 1 on 1 LIVE session with the instructor i.e. Rajvir Singh for any queries or project discussion which otherwise cost an extra 80€.
Key features of this bundle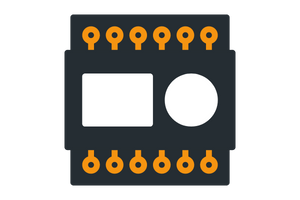 Interface with hardware
Many hardware devices like S7-1200, KTP 400 HMI, IO-Link master, RFID Tags, SignalLight, High-speed encoders are used to teach the various programming commands of S7-1200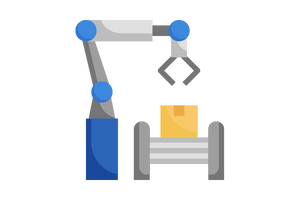 Industrial Applications
The lessons are taught with Industrial applications using virtual 3D industrial environment like FACTORY I/O. This makes learning interactive and fun.
Software Simulation
The PLC Programming and interfacing with SCADA software can be done via PLCSIM and net2plc software without the need of buying hardware.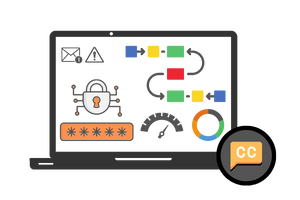 Structured lessons with Subtitles


All the lessons are divided into three courses with lessons structured into various sections. Along with each lesson English subtitles (closed captions) are provided to understand the content better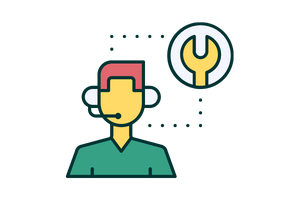 Support via TeamViewer
We can understand how it feels when you have a big that you cannot get rid of. We provide technical support via TeamViewer to solve your queries or bugs during the course of training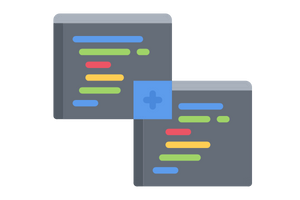 Resources
Get access to all the resources which includes presentations, reference code used in the lessons. This will assist you to practice the lessons and keeping notes as back up
Bundle Contents
This bundle includes the following courses with lifetime access. You will get a certificate of completion with each course
Course Preview: Learn S7-1200 Basic
This is a sample video from the course Learn S7.-1200 KTP 400 HMI from Scratch where you will learn about S7-1200 PLC hardware and various components
Course Preview: Learn S7-1200 Advanced
This is a course introductory video from the course Learn S7.-1200 KTP 400 HMI from Scratch where you will learn about the course curriculum and industrial applications covered in the course
Course Preview: Learn S7-1200 with Ignition SCADA
This is a course introductory video from the course Learn S7.-1200 with Ignition SCADA where you will one of the lesson from this course
Frequently Asked Questions
Can I get a refund if I'm unhappy with my purchase?
If you are unsatisfied with your bundle, reach out to us to see if your purchase is eligible for a refund.
As stated in Teachable's Terms of Use, Bundles that contain coaching ARE NOT covered by Teachable's 30-day student refund policy. As such, we highly recommend that you add your own refund policy here.
My bundle includes coaching. How do I schedule my appointment?
Upon purchasing a bundle that includes coaching, you'll receive further instructions on how to book a time for your appointment.