Everything you need to learn about S7-1200 PLC
If you are looking for a Siemens PLC Course where you want to learn how to program the PLC, HMI, and SCADA from scratch, this course would be the best start for you. In this bundled course you will learn the following:
Introduction to PLC hardware S7-1200 and understanding various elements of S7-1200

How to wire the S7-1200 PLC with sensors and actuators

How to communicate with S7-1200 PLC via TIA Portal

How to write PLC program in Ladder, FBD, and SCL using TIA Portal
Understanding Bit Logic Operations in TIA- AND, OR, XOR
Understanding various Timer and Counter operations in TIA
Understanding comparator, arithmetic, and move operation
Understanding various Program control instructions
Understanding PLC tags, structure, databases and UDT
Understanding P and PI control algorithms with industrial application
How to structure the PLC program to make editing easy
How to interface IFM IO-Link devices like Analog sensor with PLC
How to read RFID tags in S7-1200 via IO-Link
How to control IO-Link actuator like SmartLight using S7-1200
How to communicate two S7-1200 PLCs to exchange data
How to read high-speed input from encoder in S7-1200 using High speed counters
Reading device status in TIA portal over PROFINET
Analog Scaling in Siemens PLC
Understanding MODBUS communication between two S7-1200 PLCs
How to set up Web-server in S7-1200 and display PLC data
How to link KTP 400 HMI to S7-1200 PLC
How to make HMI screens in KTP 400 using visual elements
How to make an animation of a process in HMI via scripts
How to set up discrete and Analog alarms in HMI
How to use HMI Scripts (VB)
How to make user authorization in HMI using RFID Tags
How to link S7-1200 PLC with Ignition SCADA
How to monitor PLC data in Ignition SCADA
How to write data from Ignition data to S7-1200 PLC
How to interface MySQL with Ignition SCADA
How to store PLC data in MySQL using Ignition
How to make analytical screen on SCADA screen using PLC data
All the above lessons are divided into three courses to make the flow of learning easy and abstract. This is an amazing wonderful opportunity to grab all three amazing courses for a lifetime at a reduced price which sums up your PLC journey under one platform. This combo will give you access to the following courses:
Learn S7-1200 from Scratch (Basic) (49€)
Learn S7-1200 Advanced (49€)
Siemens S7-1200 with Ignition SCADA
Including 1 on 1 LIVE Session with Instructor:
Learning is best when you have instructor support. Although you will get lifetime community support in our private community. Along with this bundle, you have an opportunity to add 60 minutes 1 on 1 LIVE session with the instructor i.e. Rajvir Singh for any queries or project discussion which otherwise cost an extra 80€.
Pre-requisite:
If you are entering the PLC world, kindly make sure you are good in the basic fundamentals of digital electronics i.e. OR Gate, AND gate, or XOR gate. The instructor is using Siemens S7-1200 PLC and TIA Portal software.
Course Preview: Learn S7-1200 from Scratch
This is a sample video from the course Learn S7.-1200 KTP 400 HMI from Scratch where you will learn about S7-1200 PLC hardware and various components
Course Preview: Learn S7-1200 Advanced
This is a course introductory video from the course Learn S7.-1200 KTP 400 HMI from Scratch where you will learn about the course curriculum and industrial applications covered in the course
Course Preview: Learn S7-1200 with Ignition SCADA
This is a course introductory video from the course Learn S7.-1200 with Ignition SCADA where you will one of the lesson from this course
Bundle Contents
This bundle includes the following courses with lifetime access. You will get a certificate of completion with each course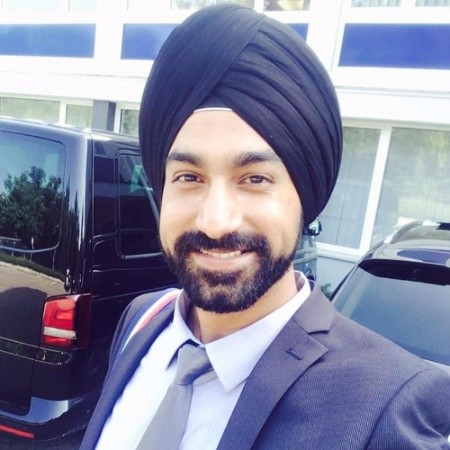 Hi, I'm Rajvir Singh
Founder of Code and Compile
I am working as Development Engineer and International Trainer in Dr.-Ing. Paul Christiani GmbH & Co. KG, Germany. I did my master in Mechatronics, from Siegen University. Prior to that I did advanced Diploma in Mechatronics & Industrial Automation from ISTC, India. I am active content creator in the area of Automation and IIoT on YouTube with +100000 subscribers and growing.
I am the creator of this amazing bundled. Since, 2008 I am involved in creating valuable content in the area of Industrial Automation as a passion. Being a passionate teacher, my core belief is to make learning super easy and fun.
Frequently Asked Questions
Can I get a refund if I'm unhappy with my purchase?
If you are unsatisfied with your bundle, reach out to us to see if your purchase is eligible for a refund.
As stated in Teachable's Terms of Use, Bundles that contain coaching ARE NOT covered by Teachable's 30-day student refund policy. As such, we highly recommend that you add your own refund policy here.
My bundle includes coaching. How do I schedule my appointment?
Upon purchasing a bundle that includes coaching, you'll receive further instructions on how to book a time for your appointment.